Lama Shashi Dhoj Tulachan (lama name Nawang Chhogyall Tenzin) is the spiritual leader of Sambha Gompa, being the senior practicing relative of the current incarnation.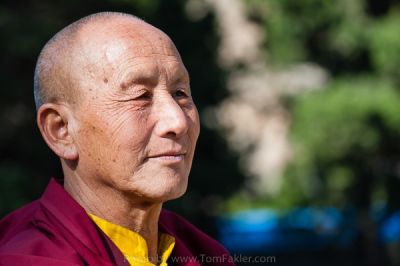 He is responsible for the physical condition of the gompa, which includes its renovation to enable enthronement for the young tulku when he comes of age.
Lama Shashi is a master in Buddhist thangka painting and is committed to re-establishing the lost teaching tradition of Chhairo gompa. The Tulachan family is from the neighbouring village of Tukuche, to the south and comes from a long line of Buddhist artists. His father, Kamal Dhoj Tulachan, and grandfather are responsible for many wall paintings and statues to be found in gompas, chortens and private household shrines in villages of the Thak Kola (upper Kali Gandaki) are extensively in RK Rai's 1994 inventory of monasteries in Mustang.
Shashi began by assisting his father and elder brother, Krsna Dhoj Tulachan, aged 9, accompanying them to villages around Mustang. By the age of 18 he had received his first solo assignment to paint the Mani Lha K'an of Gemi village, Mustang.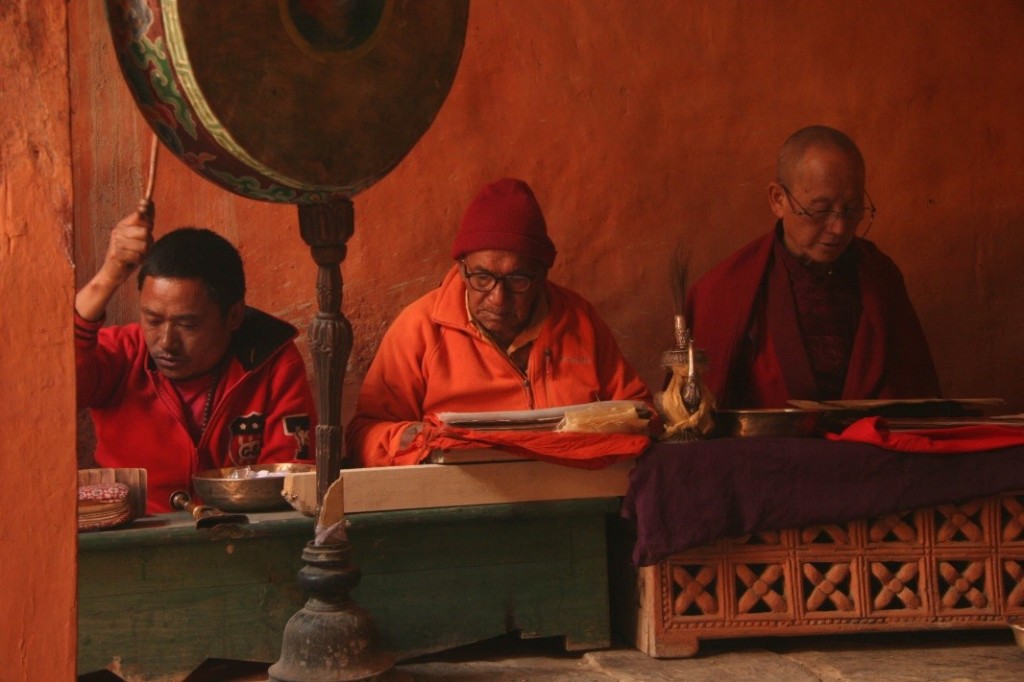 The Togamura Mandalas
Four mandalas painted by Shashi Dhoj Tulachan and his brother Chakra Dhoj Tulachan, are the centrepiece of the Toga Meiso no Sato meditation centre in Toga mura, Japan. The 4 by 4 metre Mandala Thangkas were painted in Toga mura (Toga village), Toyama prefecture over 18 months in 1988 and 1989. The themes of the four mandalas are of:
The Tibetan Book of the Dead
Sukhavati (Amiitabha's Pure Land)
Vajradhatu Mandala (Diamond Realm Mandala)
Garbhadhatu Mandala (Womb Realm Mandala)
Shashi Dhoj returned to Toga mura, a sister village of Tukuche his home village in April 1991 for the opening of the meditation centre. He returned again in 1994 to paint a Mandala of the Two Realms, combining Japanese and Tibetan styles.
Karma Samten Ling monastery, Lumbini
The central buddha statue in the Karma Samten Ling monastery in Lumbini was designed and its production was overseen by Shashi Dhoj Tulachan. Shashi Dhoj also designed the monastery complex which is located in the Western Monastic Zone of the Lumbini site.
For more information about other Chhairo people, please choose a link below: